Birthday Parties • Educational Programs • Festivals • Libraries • etc.
Parrots have been her passion from childhood.
Sambuca was acquired as a young bird. Dallas, Jewels and Twinkie were all adopted.
The show consists of:


speaking about parrots as pets Vs. parrots living in the rainforest.
Learning about what they eat, how they live and where they come from in the wild.
Then the fun begins with each parrot having it's own repertoire of tricks.
Questions are encouraged and a lively conversation is sure to follow.
The birthday child receives 3 presents.
Guests receive a (molted) feather from the birds and a picture of all four parrots.


If you have a special theme, let us know! We have performed at many types of events and will tailor our show to your needs.
Picture taking opportunities can be requested.
Dallas
Dallas is a striking Blue and Gold Macaw who likes to perform tricks, especially sinking a basketball.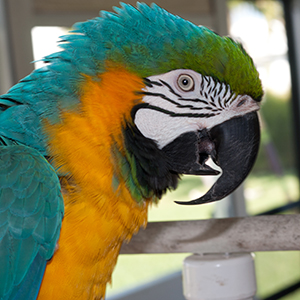 Sambuca
Sambuca, the African Grey loves to talk and has a vocabulary approaching 500 words.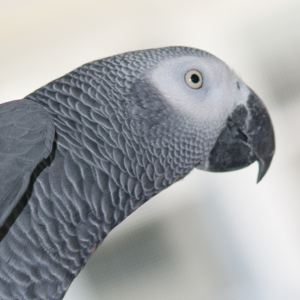 Jewels
Jewels loves to ring her bell and will say hello to anyone with a smile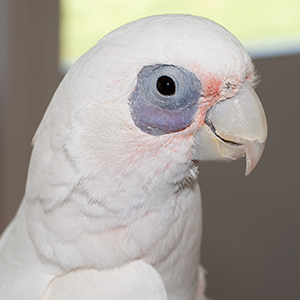 Twinkie
Twinkie will sit on top of your head and play with your hair and will let anyone take a picture